Acne-Blackhead Multi-Action Solution
Acne-Blackhead Multi-Action Solution is effective against stubborn facial issues. Acne is a skin problem characterized by blackheads, whiteheads, pimples, and lumps. Generally, it occurs on the face, neck, upper arms, shoulders, and also the back of many. Back acne comes in all sizes and forms of acne. It ranges from mild forms like whiteheads to serious forms of acne including cystic acne.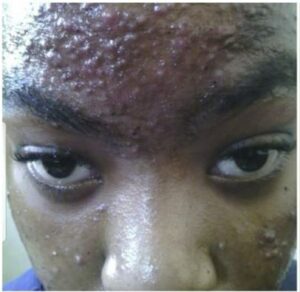 Facial and back acne affects people ranging from age ten to age forty or older yet. Understanding the causes of back acne and available treatment options, are very important is treating and preventing the condition.
Causes of Acne-Blackhead
Some factors that caused acne are bacteria, excessive oil, dirt, make-up, and sweat. Effective acne skin care involves targeting cleanliness and oil reduction. Acne sufferers should cleanse their faces with warm water and specifically formulated acne-fighting soap or face wash. Like all of the other forms of acne, there is no one thing that causes back acne. It may happen when oil glands start functioning more rapidly around puberty. When too much of the oils are produced the pores and hair follicles become clogged. 
Pimples should not be touched frequently or squeezed, as this often aggravates the problem and leaves behind stubborn marks. Oil-based makeup should not be used on acne-prone skin.
We have carefully chosen the Acne-Blackhead Multi-Action Solution for its ability to effectively repair acne/pimple and blackhead-damaged skin. Our multi-action solution contains natural cleansing ingredients that are for skin refreshing, moisturizing, and smoothing. They keep your skin lustrous and retain its natural color. They will remove excess skin oil effectively and leave your face well moisturized and not dry.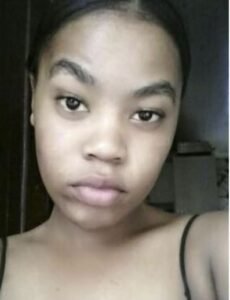 Acne-Blackhead Multi-Action Products:
Bamboo Charcoal Soap
Our natural soap contains bamboo charcoal, known for its purifying and anti-bacterial properties. Bamboo possesses healing qualities. Its combination with natural ingredients in our soap enhances its efficacy in treating skin issues naturally. Ideal for all skin types, particularly acne or eczema-prone ones. Activated bamboo charcoal soap effectively detoxifies and cleanses pores. It achieves this by balancing oil production, reducing redness, and featuring a perfectly balanced oil blend. Charcoal draws impurities out of your pores and scrubs away dead skin cells without stripping away moisture.
SOD Body Cream – Acne-Blackhead Multi-Action Solution
SOD Body Cream, is a new generation of functional cosmetics that can penetrate into the skin to help to improve damaged skin. Enhances natural collagen, promotes cell rejuvenation, and provides you a healthy, elastic, graceful, and youthful appearance without invasive surgical processes. This body cream's deep maintenance makes the skin keep rich lipid and prevents skin coarse and aging wrinkles. It makes skin smooth, tender, and radiant with youthful vitality. It helps restore the balance of moisture in the skin. The placenta can penetrate into the skin and help to improve damaged skin, effectively preventing aging and wrinkles.
White Tea Toothpaste – 
Acne-Blackhead Multi-Action Relief
Longrich White Tea Toothpaste contains natural ingredients that get rid of blackheads, pimples, and eczema. White tea in our toothpaste contains anti-aging and anti-inflammatory ingredients. It also able to fade away spots, and wrinkles on the skin near the mouth.
Snake Oil
Snake oil has many impressive health benefits. Topically, it actively treats various conditions and ailments like acne, eczema, and more. The oil eliminates dead skin cells, heals burns, and clears up infections. It generally improves skin health and reduces irritation and inflammation on the skin.